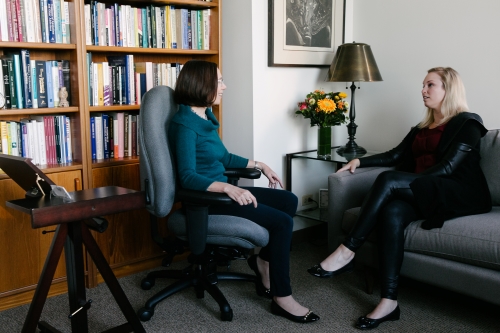 Whether you are feeling angry, hurt, ashamed or disconnected, I can help. My goal is to shine a light on negative feelings and give you a safe place to express yourself and be heard. When you hide your feelings, the emotional pain comes out anyway. Overeating is an example of this. Verbal or physical violence is another example.
Each of us does our best to deal with stressful situations, relationships, and trauma.  These efforts may bring short-term relief yet are harmful in the long run. I'll help you figure out new ways to cope. You will feel better when you are able to understand your feelings and respond to them rather than react impulsively. If you have other medical professionals that you work with, I'll coordinate treatment with them so we are all working together.
You are welcome to call me before we meet to go over any questions you may have about my practice.
COVID-19
Your mental health is more important than ever right now. I want you to feel safe and comfortable while continuing to get the care that you need.
During the pandemic, I offer virtual therapy sessions. If you are fully vaccinated, you are welcome to come to my office for therapy.
I am here for you during this time.